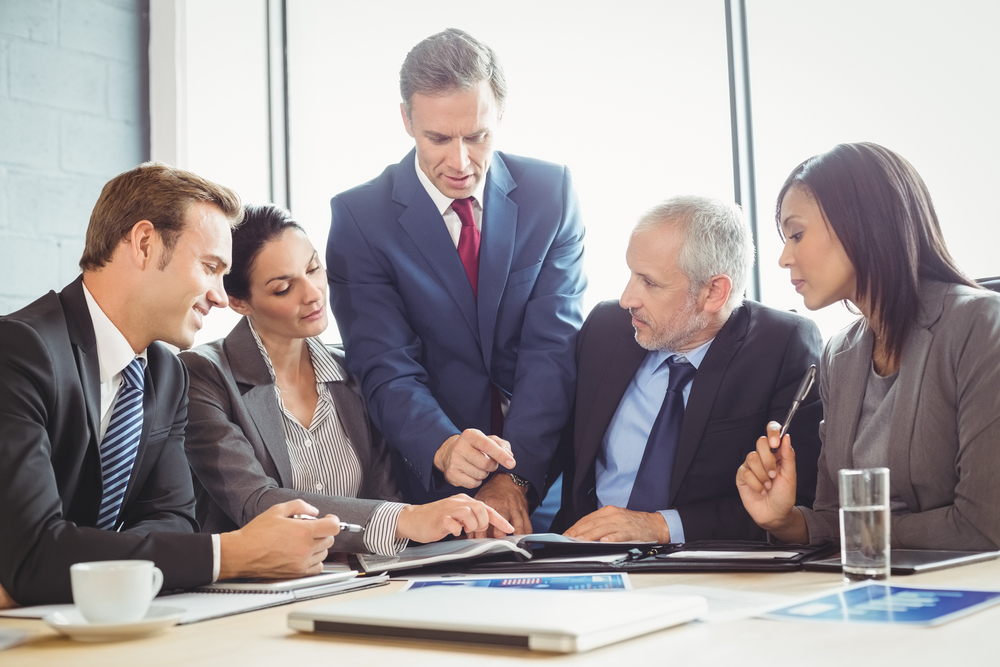 In any family office, having a clear roadmap to effectively operate is crucial. This is where family governance comes in. This governance refers to a system of processes and structures implemented at the highest level of the family ownership group. This system allows for  the best possible decisions regarding the direction of the business to be made. In particular, this provides assurance of accountability and control, especially in light of diverse and potentially divergent objectives among management and ownership. A variety of decision-making entities, such as family assemblies and family councils, carry out family governance, which entails the formulation, supervision, and adjudication of rules for the internal and external interactions of family members. Effective family governance assists business families with a multigenerational vision by encouraging cohesion and unity, facilitating alignment, and managing the family-business interface effectively. It transforms family actions into deliberate behavior characterized by widely held agreement and strong commitment from family members.
Finding the right governance structure for your family office
Not all governance structures are suitable for each family office. Discovering which one is right for your family office requires careful consideration and assessment of the unique needs and dynamics of your family. Here are some steps to help in the process;
Understand your family's objectives:

Start by understanding the goals and objectives of your family office. Consider factors such as wealth preservation, asset management, succession planning, philanthropy, and family legacy. This understanding will guide the selection of a governance structure that aligns with these objectives.

Assess family dynamics and size:

Evaluate the size and complexity of your family, including the number of family members involved, their level of involvement in the family office, and their relationships. Consider the dynamics, communication styles, and decision-making processes within the family. This assessment will help determine the appropriate level of formality and structure needed in the governance model you implement.

Seek external expertise:

Engage professionals with expertise in family office governance, such as family business consultants, lawyers, or

wealth advisors

. They can provide insights into different governance models and help tailor them to the specific needs of the family office. Their experience and knowledge can guide the decision-making process and ensure compliance with legal and regulatory requirements.

Consider governance structures:

Explore different governance structures commonly used in family offices, such as family councils, boards of directors, or advisory boards. Each structure has its advantages and disadvantages. Family councils, for example, provide a platform for family members to discuss and make decisions collectively, while boards of directors bring in external expertise and independent perspectives.

Define roles and responsibilities:

Clearly define the roles and responsibilities of family members, executives, and advisors within your chosen structure. This includes determining who will be involved in decision-making, who will oversee specific areas of the family office's operations, and how accountability will be established. Clarity in roles and responsibilities helps avoid confusion and conflicts.

Establish communication and decision-making processes:

Develop and document effective communication channels and decision-making processes within the governance structure. This includes setting up regular meetings, defining protocols for sharing information, and establishing mechanisms for resolving conflicts. Open and transparent communication is essential for effective governance while maintaining relationships within the family.

Review and adapt on a regular basis:

Continually review and assess the effectiveness of the chosen governance structure. Seek feedback from family members and stakeholders to identify areas for improvement. As the family office evolves and circumstances change, be prepared to adapt and modify the governance structure accordingly.
When To Implement a Governance Structure
Successful implementation of a governance structure for your family office requires precise timing. There are certain key indicators that can help determine when it makes sense to implement a formal governance structure. A generational transition within the family is one such significant factor. When younger family members begin to assume leadership positions and become more involved in the family office, it is the optimal time to either implement a governance structure or review and revamp your current one. This ensures the continuity of the family's vision and values across generations. Additionally, it helps facilitate a seamless transition while clarifying roles and responsibilities.
Another indicator of implementing and/or reviewing your governance structure is when your family office experiences substantial growth and increased complexity. As your company grows, diversifies, or manages a considerable rise in assets, the need for a structured governance framework becomes more apparent. This framework provides guidance and decision-making processes to effectively manage the complexities associated with business growth, ensuring that the family office's strategic objectives are maintained.
In addition to development and transition, family conflict or disagreements can also demonstrate the need for a governance structure. Occasionally, family dynamics, particularly within the context of a family office, can result in conflicts that negatively impact the office's operations and long-term viability. Establishing clear communication channels, facilitating conflict resolution, and ensuring that decisions are made in the best interest of both the family and the business can be accomplished by implementing a governance structure during such periods. Having this structure in place reduces the likelihood that conflicts will disrupt the family office's goals by fostering transparency, equity, and accountability.
Key Elements of Family Office Governance Structures
While there are many elements to consider when setting up your governance structure, there are a few common elements that should be considered. Understanding the needs and goals of the organization's stakeholders, such as customers, employees, and shareholders, is crucial for effective governance. By aligning the family enterprise's performance with these needs and goals, governance can ensure that the organization remains responsive and relevant. Creating clear statements of vision and mission for the organization is essential. These statements provide a sense of direction and purpose, guiding decision-making and actions.
Governance in a family business system involves maintaining discipline and accountability throughout the organization. This includes ensuring adequate dialogue, planning, and problem-solving by bringing together the right people at the right time to discuss important matters, especially as they relate to the overarching vision and mission. Clarifying roles, rights, and responsibilities for key individuals and providing them with the necessary tools and support helps maintain discipline. Additionally, it requires the development of policies to guide the behavior of all family and non-family members while keeping the organization on track to achieve its objectives. These policies provide a framework for decision-making, ethical conduct, and compliance.
Key Challenges Faced by Family Businesses and Family Governance Structures
Family businesses face challenges in maintaining continuity, but with business family governance in place, these challenges are more easily overcome. Challenges include leadership transition, family conflicts, balancing family and business interests, and the need for professionalization and strategic planning. Smooth leadership transitions are critical. Family governance as it pertains to the business establishes succession planning processes, identifies and develops future leaders, and ensures leadership transitions are merit-based and aligned with long-term business goals.
With a governance structure in place for the business, you will have established clear boundaries and decision-making processes, ensuring strategic objectives guide business decisions rather than personal interests. By ensuring transparency and accountability, you are more likely to reduce conflicts of interest and prioritize long-term business sustainability.
Often, family businesses incorporate external expertise and independent directors on the board to foster professionalization of the governance structure. Here, strategic plans are aligned with the family's long-term vision and goals, coupled with external perspectives, which help family businesses adapt and remain competitive because of the external insight beyond the family unit.
The Importance of Consulting with a Financial Advisor for Governance
Consultation with a financial advisor can play a vital role in establishing a governance structure for your family office. A financial advisor possesses specialized knowledge and skills in areas such as family office governance, wealth management, and regulatory conformance. Their participation can provide significant guidance and value during the development of your governance framework.
Financial advisors offer an abundance of customized solutions and best practices. They can evaluate your current governance practices, identify any gaps or areas for development, and provide individualized solutions to meet your particular requirements. This may include implementing policies and procedures, establishing reporting mechanisms, and building  frameworks for fair and objective performance evaluation. You can increase the efficiency, transparency, and efficacy of your family office's governance by implementing these tested strategies and procedures.
One final note about the benefits of consulting with a financial advisor is the overall success and reputation of your family office. These depend on your office's compliance with legal and regulatory requirements. Financial advisors can help you navigate the complex regulatory landscape and ensure that your governance structure complies with all applicable laws and regulations. They aid in the implementation of robust compliance procedures, the establishment of internal controls, and the execution of periodic audits. You can mitigate potential liabilities and demonstrate a commitment to good governance practices by proactively addressing compliance and risk management with your financial advisor.